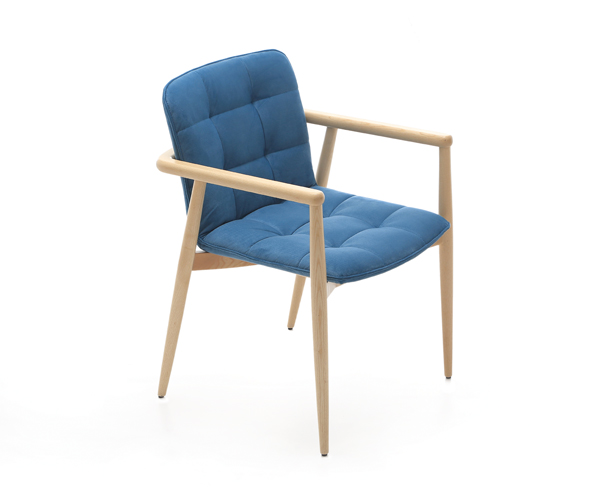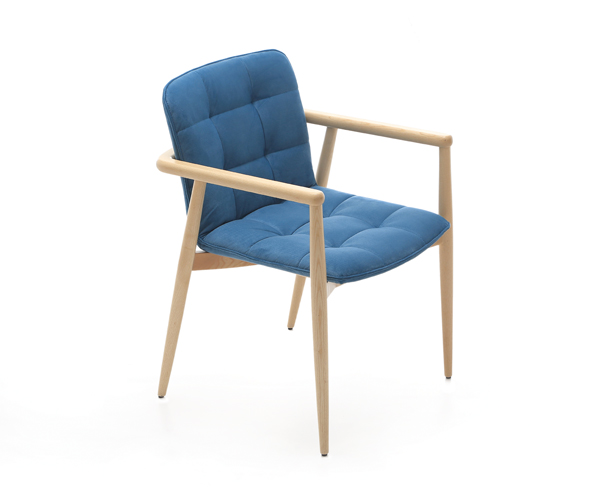 Lounge
squarez
TECHNICAL SPECIFICATIONS
Warmth and comfort
Squarez is an adventure in comfort, the quilted seat in profile and texture nurtures the body to offer a long lasting comfortable while sitting. Inspiration for this product evolved through much imagination. We imagined someone walking his dog on a cold day wearing a ribbed ski jacket, puffed in its appearance. This brought us a feeling of warmth and comfort. We wanted to transfer that vision to someone who could be emotionally connected to a chair.
It is a great example of the combination of wood, fabric and craftmanship. The wooden frame wraps around the quilt, with elegant tapers on the legs, like a purist version of a cartoon cigar. Wooden part can be designed in desired color wood stain. Squarez is a truly commercial yet elegantly designed chair by David Fox and suits perfectly to meeting rooms, hotel rooms, high concept restaurants or modern but warm designed rooms.